Senior Care
Nursing Health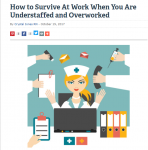 One out of five nurses will leave the nursing profession within the first year of becoming a nurse. 36 % of hospital nurses said their patient workload caused them to miss vital changes in a patient's condition. Check out these top tips for surviving being overworked and understaffed.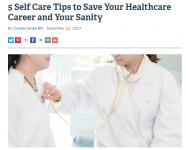 Day and night, evenings and weekends, holidays and celebrations. You work, giving your time and energy to take care of everybody else. But who takes care of you? Who takes care of the healthcare provider?
Parenting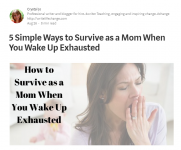 You know those mornings when you wake up and the thought of getting out of bed makes you want to cry? You can't even imagine how you are going to keep it together until bedtime. Which is still 12 hours away! But what if I told you there are 5 things you can do to make your day just a little bit easier? Seriously, just a little easier.