Do you need original, creative content but you just don't have the time to write?
Let us help!
You know how full your schedule is and you just can't add one more thing to your to-do list. But you desperately want to have your page filled with awesome content that engages the reader and keeps them coming back.
That's why you contact us.
We are Shawn Jones and Crystal Jo, freelance writers for hire. We give you content that:
 teaches
educates
inspires
You need content. We love to write content!
Shawn and Crystal are a dynamic husband and wife duo who bring their combined skills and expertise in the healthcare field to provide you with content that will snag your reader's attention and keep them coming back!
About Shawn:
I am a resourceful and compassionate freelance health blogger.
Have a Master's degree in Counselling/Psychology and a keen understanding of relationship dynamics and how that affects your client's health and well-being
Have worked with clients in the areas of:
– addictions
– relationship conflict
– homelessness
– domestic violence
– incarceration
– stress management
– burnout
– anxiety and depression
Am a fun loving, father to 3 children who light up my world
Am passionate about mental health and helping people achieve their full potential in life
About Crystal: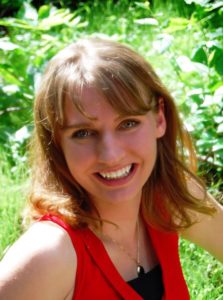 I am a energetic freelance healthcare blogger. I also:
– Have written over 100 original blog post
– Moonlight as an editor and proofreader
– Work as a Registered Nurse in the fields of
        – home care
-public health
 -maternity
    -labor and delivery
  -infant and child health
– Am a dedicated (albeit slightly cray cray) mother of 3 children
– Am passionate about learning in all forms, including homeschooling my 3 young'uns.
-Obsessively (to the point of annoying my husband) pursue a life of health, frugality and simplicity.
– Believe in the beauty and value of being in relationships with those around us.
Are you wondering, why hire us?
Our high-quality content is search engine friendly, social media friendly and can help you save time.
We are dedicated and conquer deadlines with enthusiasm!
We write as a friendly yet knowledgeable professional. The one you would go to for answers.
You need your page to show up on Google and be shared with others. But you want to connect with people not search engines. You need a writer who can use SEO to bring in readers and writing that will engage them.
We write for change.
We write for people and to people. We write stories and we write to change people's lives. When people like content they share it!
What's the number one thing you should know about me?
We can work together to bring life to your ideas and create content you can be proud of! Connect with us to discuss how we can help you find the content you need.